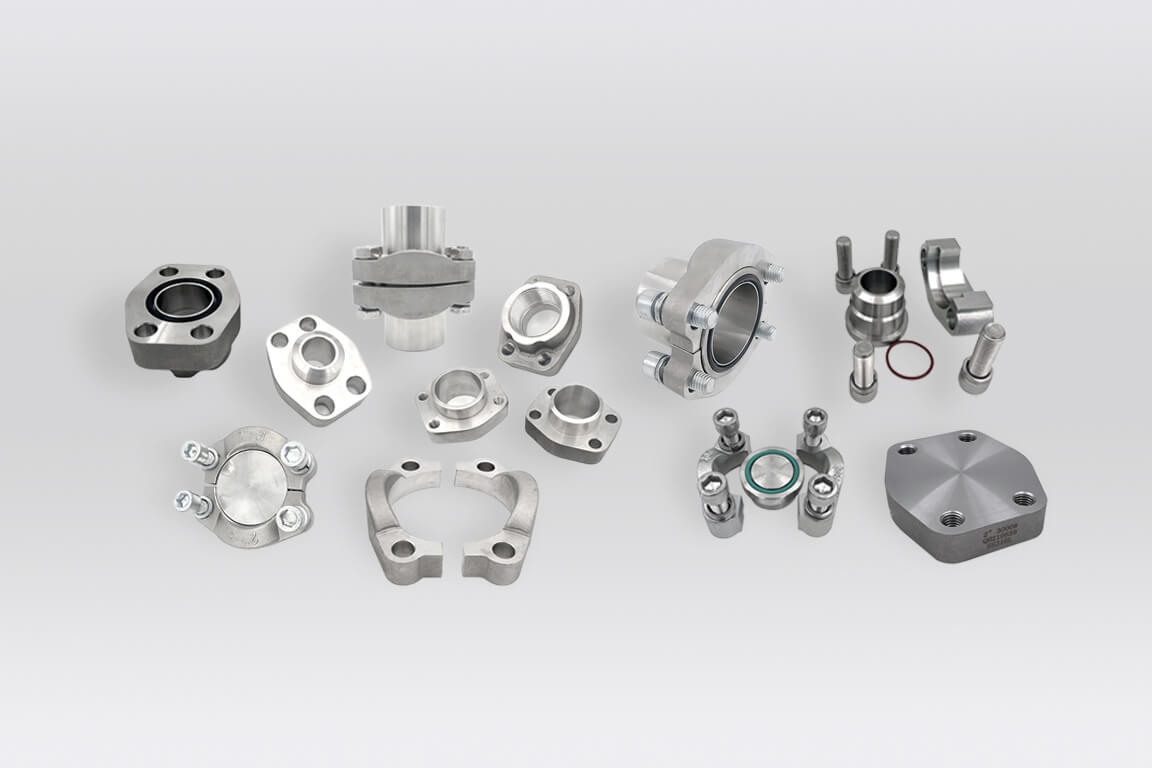 What is the standard for SAE flanges?

SAE Flanges are made to SAE J518/ISO 6162 standards and are designed for hydraulic applications. SAE Flanges are also known as code 61 flanges or code 62 flanges. These 4 bolt flange connections are proven, leak-free connections, especially suitable for large size high pressure applications.
What are the different types of SAE flanges?

SAE flanges are available in two types: Flat Side and O-ring Side. Flat side of SAE flange are SAE flange that come with bolt thread (UNC / Metric) and O-ring side of SAE flange are SAE flange that contains a groove seat to place a rubber O-ring.
Introduction

SAE Flanges are designed to provide an alternative method of connecting a pipe, hose, tube or equipment. The leak free connection is suitable for high pressures, larger sizes and assembly in tight quarters. It has achieved worldwide standard acceptance.

It is made from normalized forging and the basic raw material is steel with carbon content lower than 0.30%. Alternatively, stainless steel SS316 or galvanized flange material is available. The complete set flange combine of flat face, oring face, oring groove, 4 washers and cap screws.

Workshop