Hydraulic Test Point Supplier&Manufacturer

Hydraulic test point, also called pressure test point.
Applied for hydraulic system & hydraulic valves pressure checking.
Pressure test points provide a metering point for quick, simple and safe measurement of high, low or negative pressure systems.

They can be coupled and uncoupled under pressure without system shutdown.
Applications include hydraulic/mineral oils and gas monitoring, pressure checking, bleeding cylinders/hydraulic systems aand connecting pressure gauge or hose.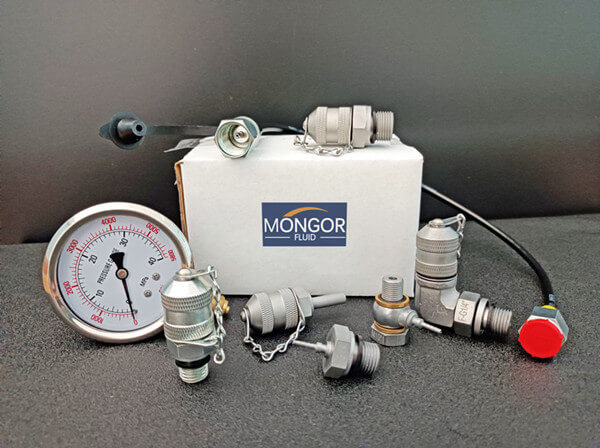 APPLICATIONS:
1. monitor the status of hydraulic systems.
2. use in a wide variety of industries, including steel mills, lifting equipment, hydraulic presses, construction equipment, oil and gas and any applications that rely on hydraulic systems.
3. can easily be coupled and uncoupled under pressure and are optimally matched to the standard measurement connection hoses with M16x2 threaded nut.
4. Wide range of applications, can be used in hydraulic systems, pressure detection, exhaust, oil sampling, etc.
5. allow fast, direct connection of pressure measuring gauges and transducers to a hydraulic system.
6. can be installed into hydraulic circuits as permanent original equipment, or can be installed temporarily while testing is performed.


Specification of pressure test point:
1. Max Working Pressure: 63Mpa.
2. Material: Stainless Steel or Carbon Steel.
3. Surface Treatment: Zinc, Zinc Nickel(CrVI-free).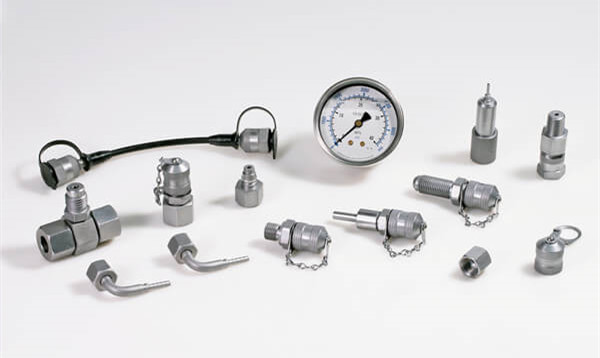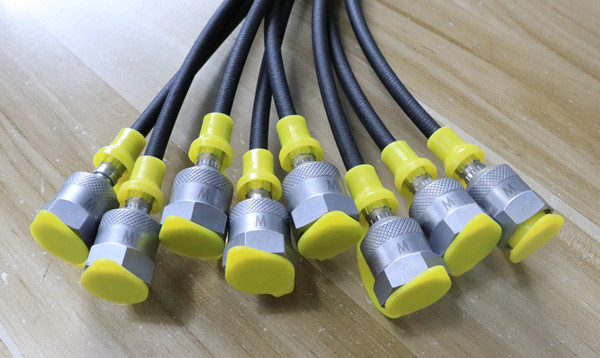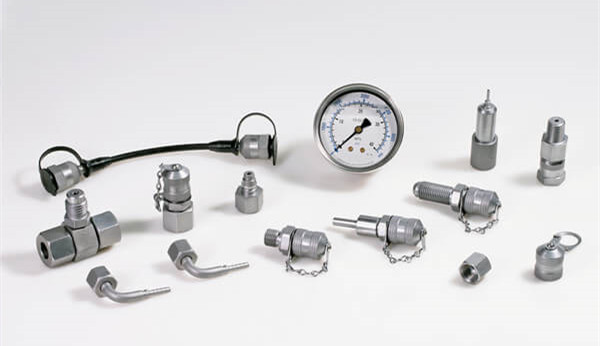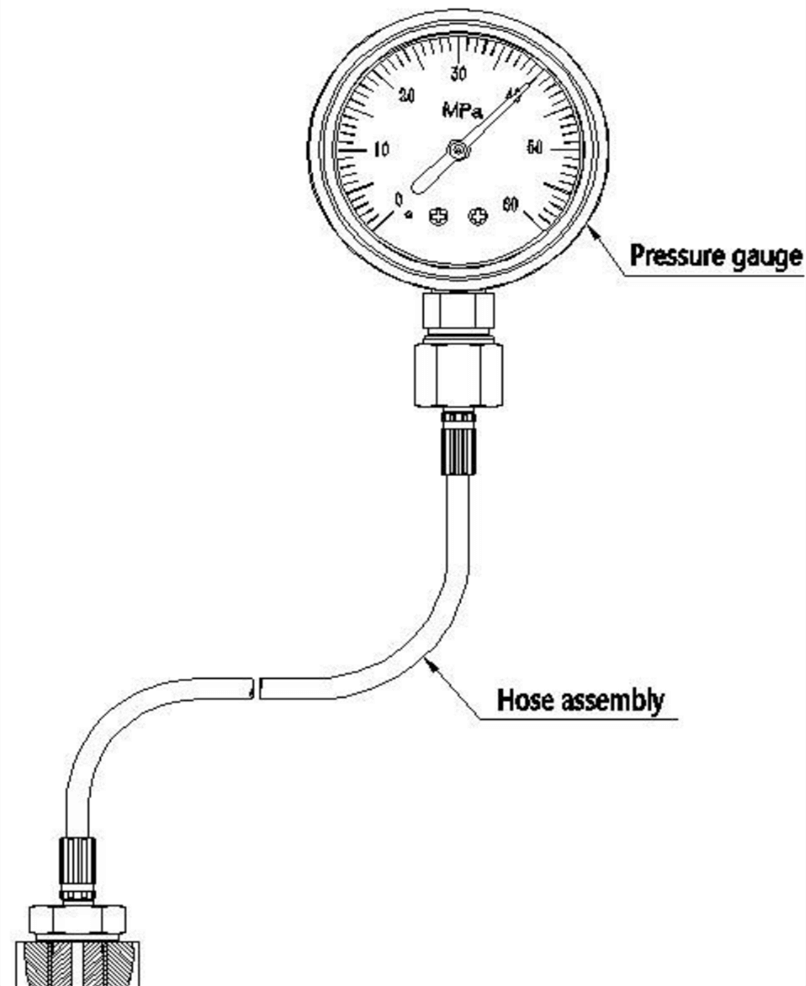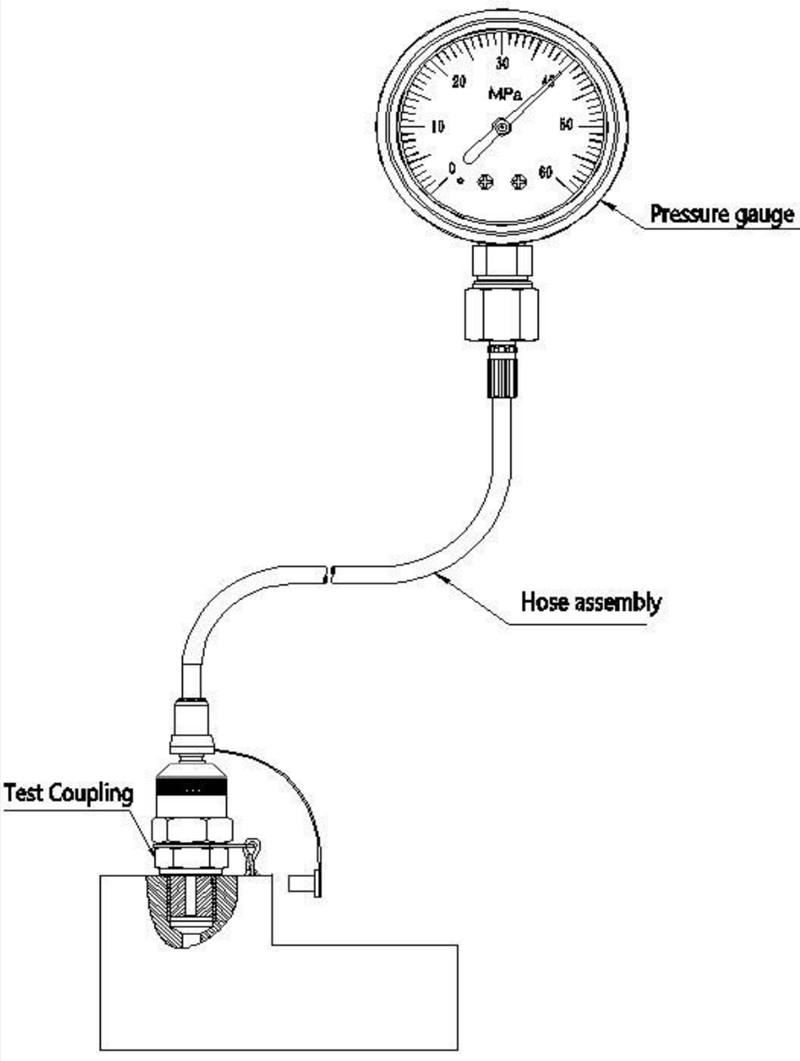 Advantages of Mongor Fluid :
1. Could be Replacement of Minimess 1620, Parker EMA3/GMA3/VKA3, Stauff Test 20, Spradow/MCS Test Point.
2. Reliable Supplier for Hawee Hydraulic, Sany Crane, Bucher etc. inbroad.
3. Made in China, stable production environment.
4. Factory price, save your cost.
5. Low MOQ 100pcs, flexible orders.
6. Leakage free.
7. Three years warranty.

Mongor Fluid specialize in hydraulic test point & test hose, over 10 years experience.
We know what customers need and will satisfy you better.
Contact us now to get a quoation and free sample.

Mongor Fluid Factory